YONI MASSAGE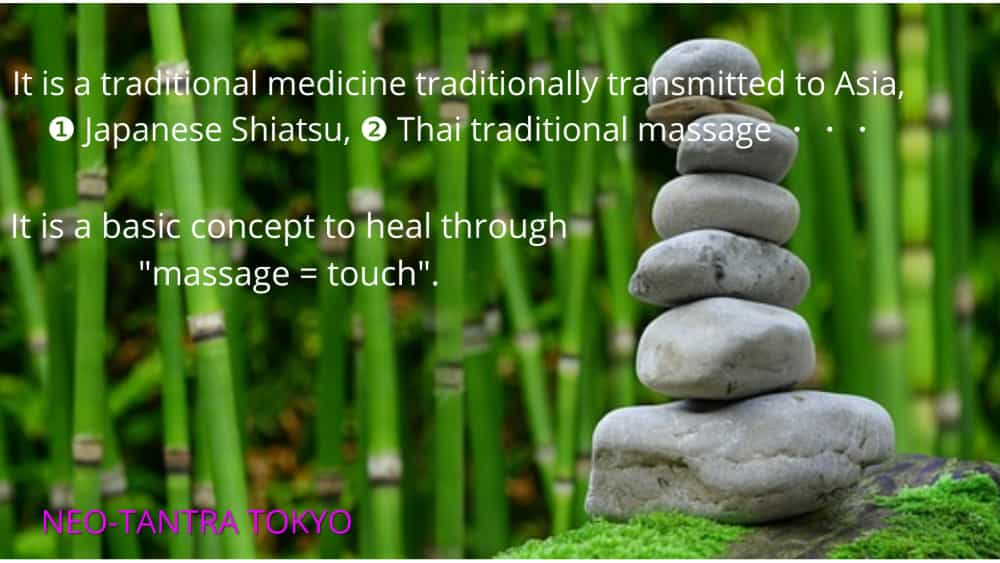 It is called Yoni massage or Yonic massage.
The vagina is called "Yoni" in Sanskrit and roughly rephrased as "sacred space".
We have a information about Yoni massage.
Our shop "NEO-TANTRA TOKYO" offers various massages using the therapy based on the idea of ​​spiritual oriental medicine.
① India
② China
③ Japan
④ Thailand
We offer various massages cultivated in the long tradition of each country mentioned above by combining it with "Massage for rejuvenation" for male customers after mature.
Our shop 's massage is a rejuvenated massage for a mature generation, accompanied by happy ending massage for mature generation.
This HAPPY ENDING MASSAGE FOR MATURE GENERATION makes a distinction from our mere HAND JOB in our shop.
Details are from the following.
However, massage to care for the body is also essential for the mature generation, and our shop is the reason why massage that satisfies both sexual energy and body maintenance is necessary for the mature generation.
Therefore, we hope to use the customers of the mature generation, please understand.
If you have any questions about Yoni massage without hesitate, please telephone us from the following.

❶ What is YONI MASSAGE?
It is called Yoni massage or Yonic massage.
It's a type of tantric massage that focuses mainly on the vulva and vagina, in the same way that Lingam massage focuses on the male genital tract.
Massage is considered curative and is sometimes referred to as a way to relieve vaginal tension.
In Tantric massage, your vagina and your sexual energy are considered to be your source of power.
YONI MASSAGE is recommended if you think about the following symptoms.
➀  Low sexual desire
② The difficulty of orgasm
③ Pain During Sex
④ Insufficient lubrication
⑤ May Menstruation and Menopause Problems
By YONI MASSAGE, we want to help heal, wake, revitalize and supercharge your vagina.
YONI MASSAGE always starts with a full body oil massage.
We will not touch the genitals until you are completely relaxed.
This is not about having one orgasm.
It is to try to feel more pleasure that will be multiple orgasmic waves through YONI MASSAGE.
A tantric technique designed to give you multiple orgasms, an ancient idea that is lost to many Westerners.
It can be done either alone or by a partner, either personally or as a romance foreplay.
Especially useful for women who have never experienced orgasm.
❷ SESSIONS flow of YONI MASSAGE
With Yoni massage, you can explore the body slowly in a more sensual way.
Here's how to get started:
(1) Please relax with deep breathing.
(2) Start preparing
Stimulate the breasts and nipples after a circle and full body massage. Then to YONI MASSAGE.
(3) Tapping
You can see that your body is the most responsive when you use one or more fingers to dab the clitoris in a variety of rhythms from fast to slow.
(4)
G spot massage
To find the G spot, bend the first two fingers like a letter C and slide it into the vagina.
I feel a soft, spongy piece of skin behind the clitoris.
Our therapists can massage it by making their other move with your curved finger.
They can click on the clitoris simultaneously with the tip or apply pressure on or over the pubis.
Ayurveda is widely used in India for the treatment of gynecological diseases.
It is from ancient times to now.
For example, there is a treatment method called "Yoni Picha", which is a treatment method in which cotton balls soaked in medicinal oil are put into female genitalia.
By way of reference, "Yoni" means female genitalia and "Picha" is soaked.
"Yoni Picha" is said to be effective in preventing dryness of the vagina.
Also in Japan, in recent years, treatment using Ayurveda has been adopted for prenatal women.
Needless to say, in India and Europe, in the West, Ayurvedic massage is often referred to as "YONI MASASGE".
However, there are various names as "YONI", often referred to as follows.
➀ PUSSY
② CUNT
③ G-SPOT
④ VAGINA
Furthermore, in addition to "YONI MASSAGE", "VAGINAL MASSAGE", "G-SPOT MASSAGE", "ORGASMIC MASSAGE", "ORGASM MASSAGE", "LESBIAN MASSAGE", "GURLFRIENDS MASSAGE", etc. are often said.
Furthermore, it is also called "Fantasy massage", "All girl massage", "Girl Girl Body Body Massage" etc. from the famous site name.
❸ Our introductory video of integration of the rejuvenated massage with happy ending in Asian country